Acura Precision Concept is so futuristic
Welcome back to RedX Cars, Future is here.
I have seen Acura Precision Concept, concept isn't in the name.
Acura working on so many concepts. Acura teases the 2021 TLX is coming soon.
but today I am talking about Acura Precision Concept, Here they got this after a long time.
But, many of the design elements that you see on it are going to make it a real Acura Concept. Apparently coming very soon according to Acura company official.
This is angular sedan design, there are lots of different lines on it.
To be honest, Acura really needs a futuristic and refresh designed car. So, this is Acura Precision Concept.
of course, as you know about Acura's super sports car Acura NSX. And it's not for a normal person's car. So, they need a mass-market vehicle that looks fresh and extraordinary design.
From the outside
Obviously its an angular and beautiful concept red paint job.
This car exudes performance. Deeply sculpted surfaces pour over the rear haunches. Wide wheels boast 22-inch tires. And an open grille feeds air to the powertrain.
The proportion is alluring low and wide as you can see. Almost supercar low. With a longer dash-to-axle ratio, Acura Precision Concept communicates performance through design.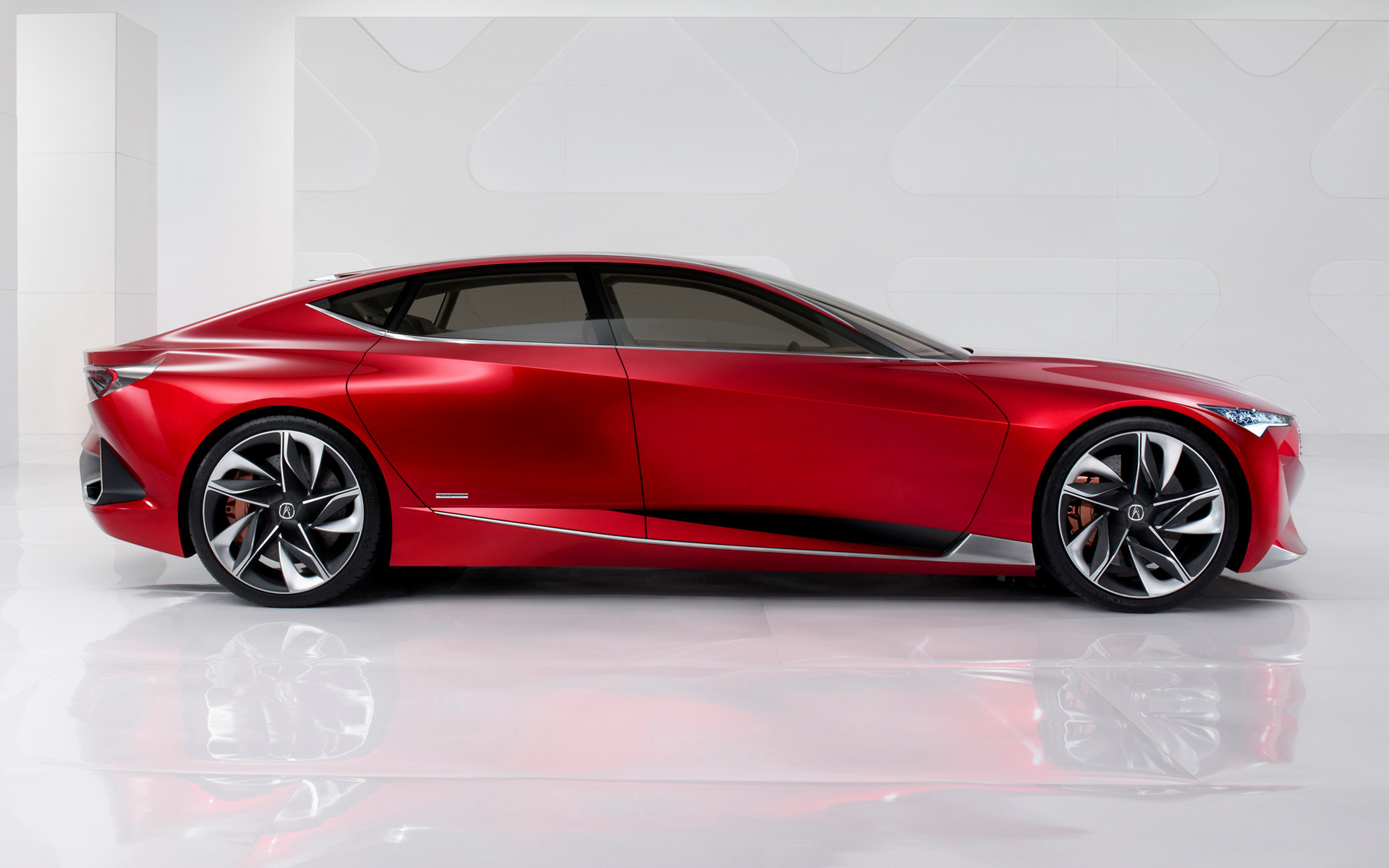 Interior
And from the inside, there is a floating center stack with a touchscreen on top of it.
That used to control the giant curve screen across the dashboard. and there is one more screen directly above a small steering wheel.
With its fusion of ergonomic design and a touchpad-based interface, the Acura Precision Cockpit is at the forefront of mobility innovation.
Acura Precision is a very futuristic and sci-fi concept. I wouldn't expect from the Acura to make this into a production car.
Its a very interesting and I believe that we are gonna see some of the interior elements in the production cars probably.
Special electronics and lots of the stuff they used on the dashboard is going to be a real Acura soon.
In conclusion,
I am giving a perfect complement to the Acura Precision Concept, the cockpit focuses on electrification, autonomy and connectivity to shape the future of our vehicle design.
Thank you, Follow us on RedX Facebook and Instagram page
Stay tuned with REDX CARS