New sports car Audi R8 LMS GT2 in 2020
Welcome to Redx Cars. Today we will talk about New sports car Audi R8 LMS GT2.
The organizer of the Goodwood Festival of Speed – unveiled the new sports car Audi R8 LMS GT2.
Audi Sport has lived up to its recent promise about introducing a new flavor of its flagship sports car by launching the new LMS GT2.
Completely powerful and shape edge design. And the combination of Florescent green with white color.
Watch the video of Audi R8 LMS GT2 by Goodwood Road and Racing.
Restricted to the circuit, the R8 LMS GT2 joins the company's lineup of race cars such as the R8 LMS GT3 and R8 LMS GT4, but also the RS3 LMS.
Audi Sport is already accepting orders for the R8 LMS GT2.
It will kick off customer deliveries before the year's end.
How about Pricing?
The price of Audi R8 LMS GT2 is €338,000.
The R8 LMS GT2 uses the highest specification of the naturally aspirated 5.2-liter unit.
The GT2 concept addresses drivers who appreciate the high longitudinal dynamics of powerful sports cars.
Both in the future GT2 racing competition and on track days,
This new type of race car opens up a uniquely fascinating dimension.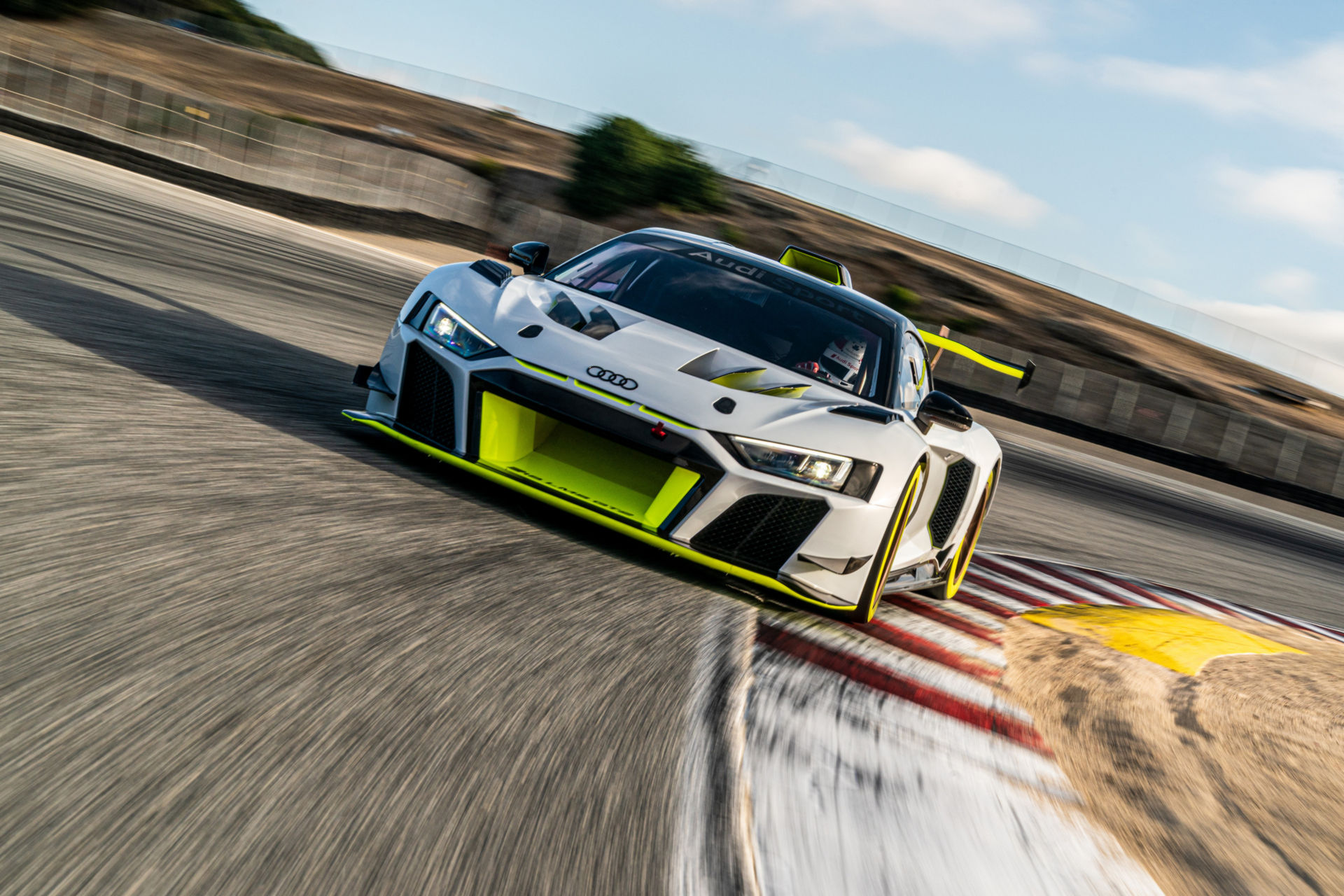 While in the street-legal, 
R8 V10 Performance the glorious 10-Cylinder has been dialed to 612 horsepower (456 kilowatts) for the supercar's mid-cycle update.
Audi has now taken the V10 to a new level by unlocking 630 hp (470 kW).
It will fill a gap between the existing GT3 and GT4 categories. Specifically feature cars with high longitudinal dynamics.
To know more about Audi R8 LMS GT2
Audi has a plan to launch many Electric concepts too…Read more
Thank you, stay tuned with Redx Cars and please follow the FACEBOOK fb page and Instagram page. watch videos on Youtube.