CARLEX MERCEDES-BENZ X-CLASS 6×6 TRUCK
Carlex Design wasted no time in creating a 6×6 version of Mercedes' new X-Class pickup.
Mere months after the truck hit the dealers, Carlex showed off its extra-axle version.
Now Carlex has dreamed up something even wilder, reworking its EXY 6×6 into a low-slung, track-ready version, intended for safety car duties at race tracks.
Dubbed the Monster X, Carlex started by recreating the X-Class body in carbon fiber and painting it black with eye-popping yellow accents. Fender flares cover ultra-wide rims shod in Bridgestone Potenza rubber, and a lowered suspension with enough camber to convince you that this is, in fact, a race car, keeps all six wheel to the ground.
Front and rear winches are included to help remove stopped or wrecked vehicles, and FIA-spec green-and-orange LEDs make sure the truck gets noticed — as if it would be hard to miss.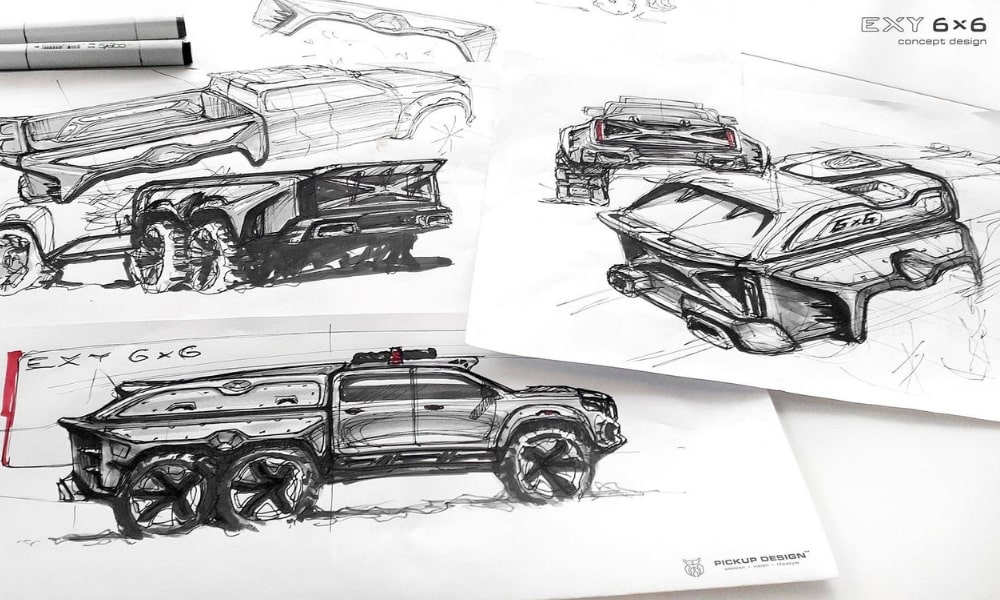 While the truck is still in the design phase, Carlex promises a production version will be available to customers.