A truly authentic GT a sports car for a spirited long-distance drive, Years of passion and commitment resulting in nimble performance and incredible style. Find out how the Kia Stinger went from concept to awesome.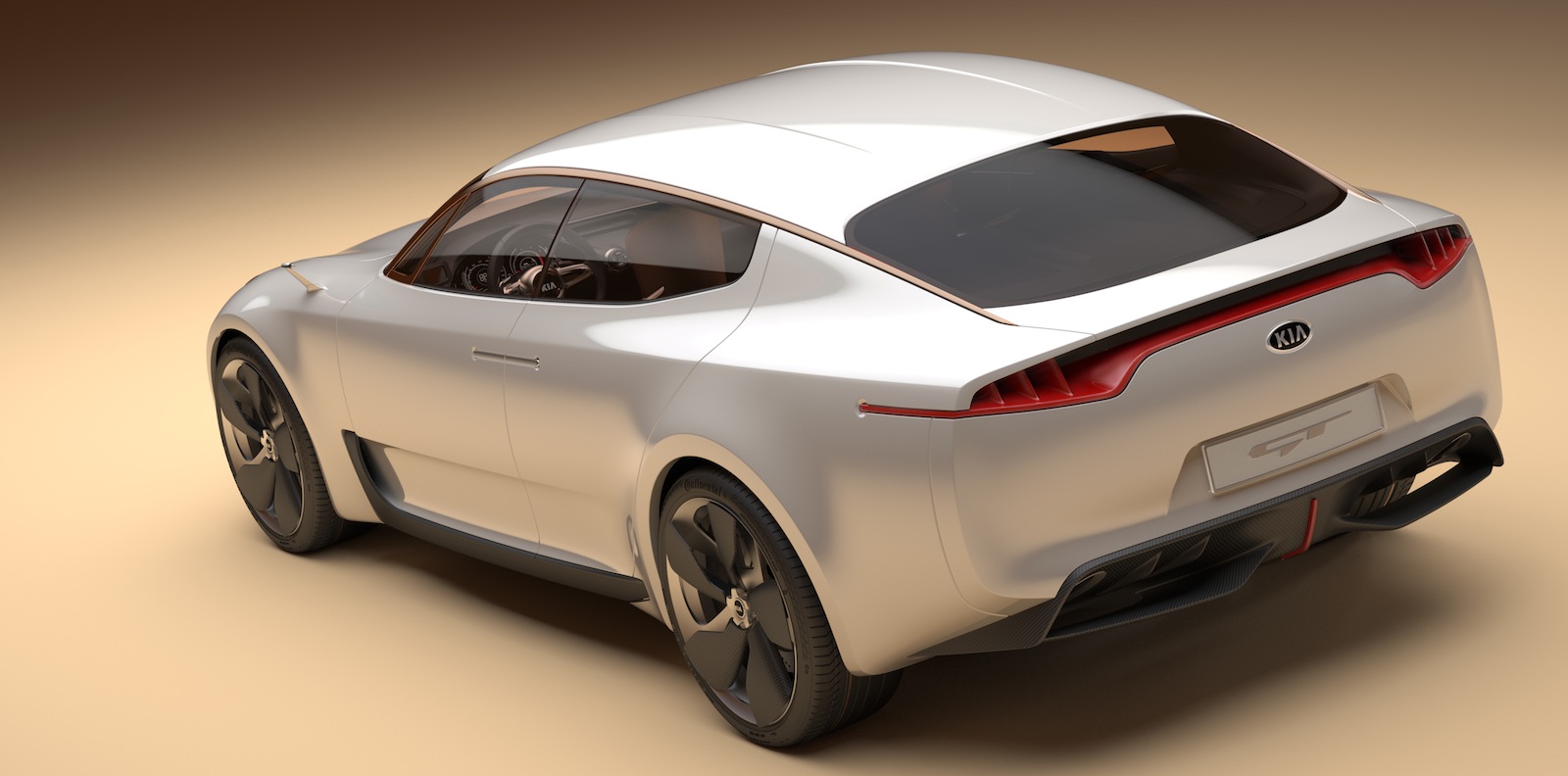 The thinking person's muscle car. With the arrival of the GT Concept, Kia signaled a commitment to the virtues of style and sleekness. The sedan has a commanding presence—from back to front.
The GT Concept features a long wheelbase with front and rear-hinged doors that, dramatically, open upward. Under the hood, there's an advanced powertrain and a 3.3L turbocharged engine that offers a thrilling 395 horsepower.
GT CONCEPT CAR DEBUT
A teaser in Geneva, the official reveal in Frankfurt, and then a head-turning US premiere at the 2011 L.A. Auto Show. With the arrival of the Kia GT ConceptOpens a New Window. came critical acclaim and the mark of our pledge to performance and style.
Specification:
3.3-liter turbocharged Lambda V6 GDI engine
8-spd. A/T
395 hp
393.5 lb.–ft. torque
FEATURES:
Signals the company's distinctive new design direction with graceful yet confident styling and is the first rear-wheel-drive concept in Kia's history
Triangular swept-back headlamps with pronounced outlines flank the grille and transition seamlessly to the sloping hood and up to the wide windshield
GT's front and rear-hinged back doors open slightly upward to ensure easy ingress and egress
Spacious cabin provides comfortable seating for four