Top 10 Upcoming Electric cars in India 2019-2020
Car manufacturers in India have started to develop and launch electric vehicles that offer great performance. Here is the list of upcoming best electric cars
10. Hyundai Kona EV
The Hyundai Kona EV is the Hyundai's first all-electric offering in the country. The car manufacturer will be launching the car by mid-2019 at a price of around Rs.25 lakh. The design of the Hyundai Kona EV is expected to be similar to that of the standard Kona, but with a few differences. Listed below are the various technical specifications of the Hyundai Kona EV.
Hyundai Kona EV Technical Specifications
Power
134 hp
Peak Torque
395 Nm
Top Speed
155 kmph
Expected Price
Rs.25 lakh
Expected Launch Date
Between June 2019 and July 2019
Key Features

Good luggage space with additional storage space at the front
The exterior of the car has no exhausts and comes with a closed grille
The spoiler and the bumper have been modified for aerodynamics
Car features a digital dashboard, infotainment touchscreen, and head-up display in the interior of the car
Heated and ventilated front seats
Car has driver assistance systems
9.Renault Zoe EV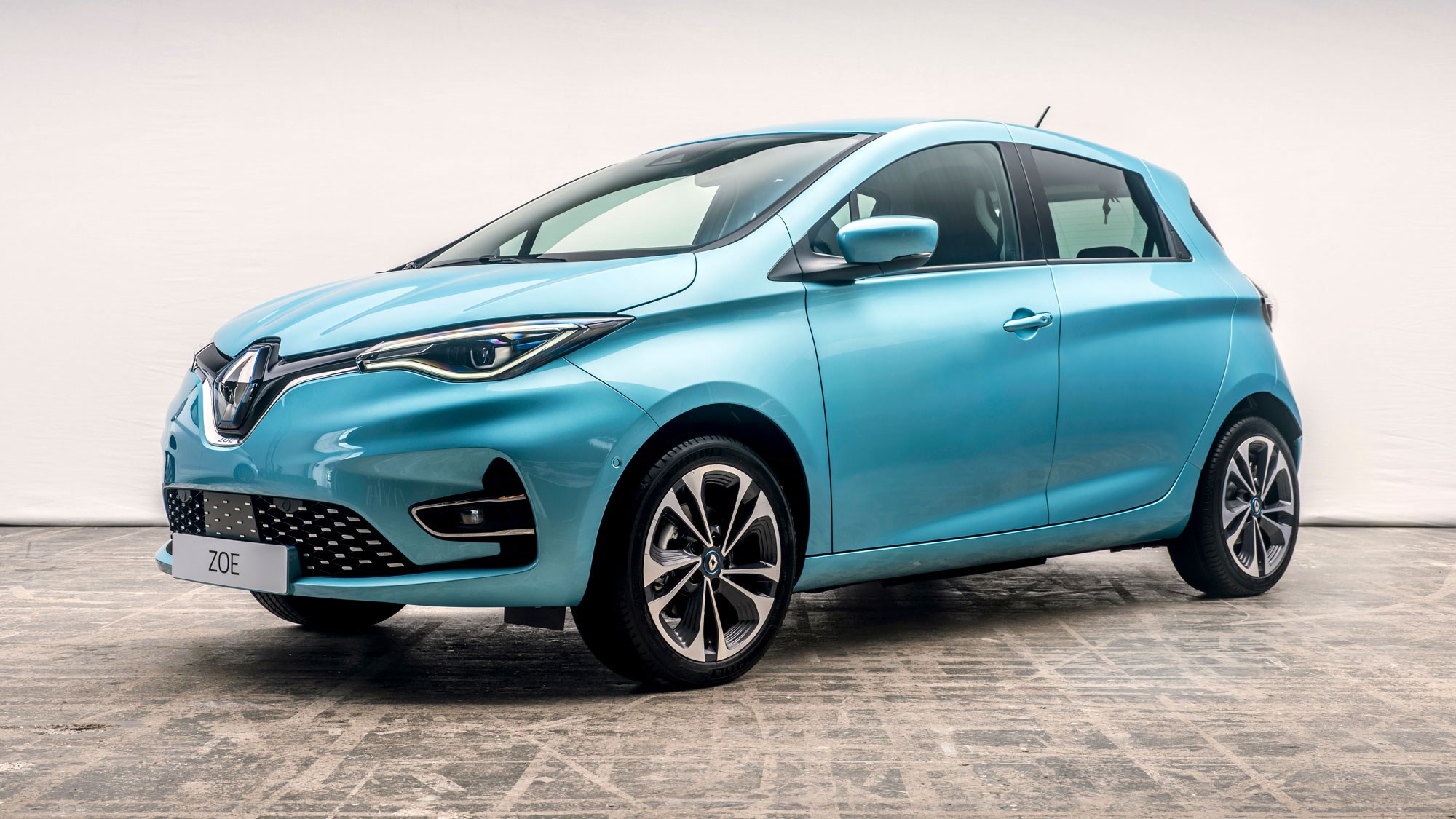 The Renault Zoe EV is an upcoming hatchback that is already sold in European markets. The car is expected to be launched in India between May 2019 and July 2019. The Renault Zoe EV will have a sporty exterior and an interior design that matches the exterior. The key specifications of the Renault Zoe EV are given below.
Renault Zoe EV Technical Specifications
Power
466 bhp
Peak Torque
640 Nm
Mileage
400 kms (as per European driving cycle)
Expected Price
Between Rs.8 lakh and Rs.10 lakh
Expected Launch Date
Between May 2019 and July 2019
Key Features

Comes with 4 driving modes
Offers a range of 300 kms
It has a charge time of 8 to 9 hours if charged with a standard 7kW charger
Expected to come with EBD, ABS, and airbags
 8.Tata Tiago EV
The electric version of the Tata Tiago was showcased by the car manufacturer in the 2018 Auto Expo. The car is expected to priced between Rs. 10 lakh and Rs.12 lakh. Tata Motors is likely to launch the electric vehicle in May 2019. The key features of this EV from Tata Motors is listed in the table below.
Tata Tiago EV Technical Specifications
Power
40 bhp
Peak Torque
240 Nm
Engine
80kW electric motor
Gearbox
Single-speed gearbox
Top Speed
135 kmph
Expected Price
Between Rs.10 lakh and Rs. 12 lakh
Expected Launch Date
May 2019
Key Features

Car can be driven over 100 kms per charge
It can go from 0 to 100 kmph in under 11 seconds in the sports mode
The Tiago EV is almost identical to its engine-powered variant
7.Mahindra eKUV 100
The Mahindra eKUV 100, which was introduced in the 2018 Auto Expo, is a highly anticipated offering from the car maker. The car is expected to be launched in the country by mid-2019. The car is likely to be sold in a total of 6 colours. Given below are the technical specifications of the Mahindra eKUV 100.
Mahindra eKUV 100 Technical Specifications
Power
39.6 bhp @ 3,500 rpm
Peak Torque
91 Nm @ 1,050 rpm
Displacement
3-Phase AC Induction
Seating Capacity
5, 6
Fuel Efficiency
140 kms on a full charge
Top Speed
75 kmph
Expected Price
Between Rs.8 lakh and Rs. 10.5 lakh
Expected Launch Date
Mid 2019
Key Features

Has new connectivity features such as remote diagnostics, real-time location tracking, cabin pre-cooling
Quick charging feature enables the car to be charged to 80% in less than 1 hour
Can go from 0 to 60 kmph in around 11 seconds
The car has ABS, dual airbags, and EBD
6. Maruti Suzuki Wagon R EV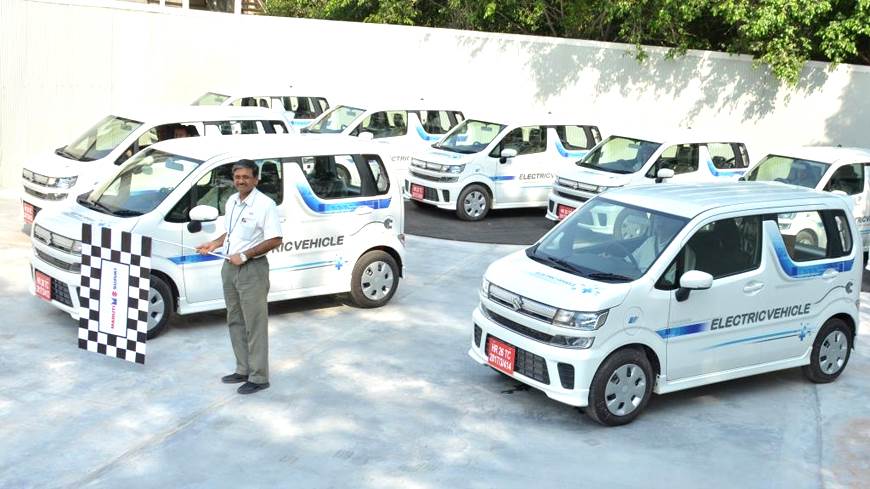 The Maruti Suzuki Wagon R EV is expected to have a real-world range of roughly 130km, according to sources privy to the project. The figure, sources claim, will be achievable in regular Indian city driving conditions and at typical average speeds. However, as with all EVs, the range will be inversely proportional to speed. A consistent higher speed will bring the range down to 100km, we are told. The official certified range is expected to be much higher than 130km, though.
A potential 130km real-world range will give the Maruti Suzuki Wagon R EV a degree of flexibility that's so far missing in existing electric models like the Mahindra Electric e2O.
The Wagon R EV for India is expected to feature a spacious cabin just like its conventionally powered sibling. The electric version of the Wagon R will come under the ambit of the government's EV-promoting FAME 2 scheme and is also expected to benefit from state subsidies. In all, the subsidies could help bring down the final price for a buyer to somewhere around Rs 10 -14.5 lakh.
5.Mahindra E Verito
Mahindra launched the e-Verito electric sedan in three variants priced at Rs. 9.5 lakh (D2), 9.75 lakh (D4) and Rs. 10 lakh (D6) ex-showroom Delhi. The car is a proper five-seater sedan with a 510 litre boot. It has a range of 110 km per charge and can touch a top speed of 86 kmph, and this is its limiting factor. Still, it has some potential. The car is powered by a 41 bhp 72 volt electric motor, which takes 8 hours for a full charge, while the top-end variant is equipped with a Quick Charge facility that can charge it in 1 hour 45 minutes
Specifications Summary of E Verito
Mileage (ARAI) kmpl

:

110 Kmpl
Gear Box

:

Fully Automatic
Fuel Type

:

Electric
Transmission

:

Automatic
Length Width Height

:

4247*1740*1540
Seating Capacity

:

5
Boot Space

:

510 Ltr
Ground Clearance (Unladen)

:

172mm
4.Tata Altroz EV
Tata Altroz EV is expected to be launched in India in less than two years. Based on the ALFA (Agile Light Flexible Advanced) architecture, the electric vehicle will be powered by a permanent magnet AC motor and offered with a single speed gearbox. The company claims a charging time of 60 minutes for Altroz EV, with a targeted range of 250-300 kms. It will have a length and width of 3,988 mm and 1,754 mm, respectively. The height will be 1,505 mm, while the wheelbase will measure 2,501 mm. The car will reportedly be priced over Rs 10 lakh (ex-showroom).
3. MG EZS
Following the launch of Hector SUV, EZS electric SUV will be the second introduction of MG (Morris Garages) in India. The five-seater vehicle will be launched in India in December 2019. The carmaker has also tied up with Finland-based clean energy firm Fortum to install 50 KW DC fast-charging EV stations across its showrooms in Delhi-NCR, Hyderabad, Mumbai, Bengaluru and Ahmedabad by September 2019. MG EZS was unveiled in India in April 2019. It will be manufactured at the company's Halol facility in Gujarat. According to the NEDC (New European Driving Cycle), the SUV offers a total range of 335km from a single charge. The British automaker is scheduled to launch the eZS in India somewhere around December 2019 at a price point of somewhere around Rs 25 lakh.
2. Nissan Leaf
Nissan India confirmed in January 2019 that the brand will be bringing their highly successful electric hatchback, the Leaf, to India this year. The Nissan Leaf is in its second generation now and has become the highest selling electric vehicle in the world. The Nissan Leaf gets a 40 kWh battery which offers a range of up to 400 kms on a single charge. Charging time of the battery is from 8 to 16 hours, depending on power capacity. The Leaf also gets a quick charging feature which charges the battery to 80% in just 40 minutes. The Nissan Leaf will be one of the premium offerings in the EV segment and will cost around Rs 30-35 lakh.
  1. Audi E-Tron
The Audi E-Tron is a luxury electric SUV that is likely to be launched by the car maker between September 2019 and December 2019. It is claimed that the mid-size SUV can be driven more than 400 kms on one charge. The SUV offers high performance and efficiency. It is expected to be priced at around Rs.1 crore. The various specifications and key features of the Audi E-Tron are listed in the table below.
Audi E-Tron Technical Specifications
Power
300 kW
Peak Torque
660 Nm
Top Speed
200 km/h in the normal mode
Mileage
402 kms according to WLTP European standards
Expected Price
Rs.1 crore
Expected Launch Date
Between September 2019 and December 2019
Key Features

Fitted with digital rearview mirrors
Has a luggage capacity of around 660 litres, with an added 60 litres below the hood
The car can go from 0 to 100 kmph in 5.7 seconds in the boost mode and 6.6 seconds in the normal mode
The car has a contemporary interior design
Car has a seating capacity of 5 people