We suspect that in 2004 when this particular Bentley GT rolled off the production line, it had no idea about the hand that life would eventually deal it.
But, as famously noted in Spielberg's classic dino flick, life finds a way. This is the Bentley Continental GT 'Off Road' as if it needed that suffix to clarify.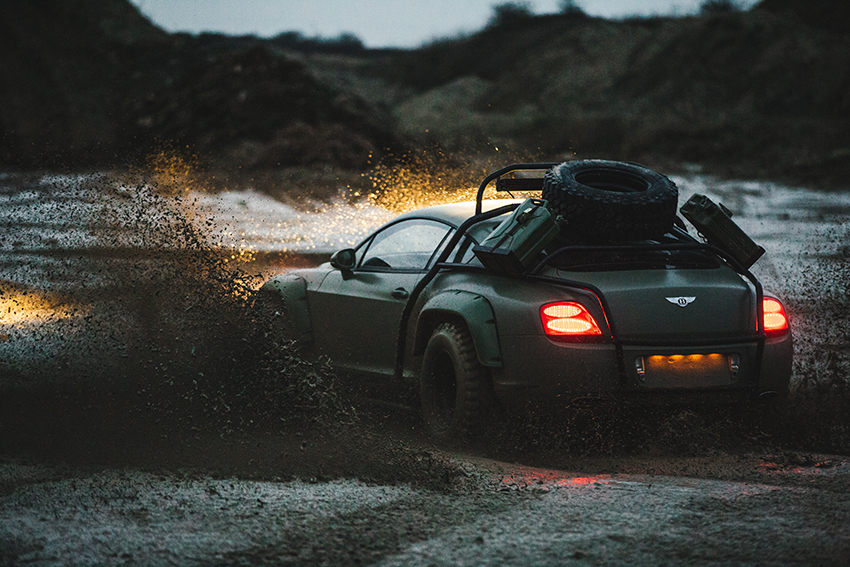 Yep, for 14 happy years, this Conti GT racked up 85,166 km on its 6.0-litre W12 engine. Then Classic Youngtimers decided to prepare it for a new life; perhaps for the impending worldwide apocalypse. Or maybe they just thought it'd be cool. Works on both counts really.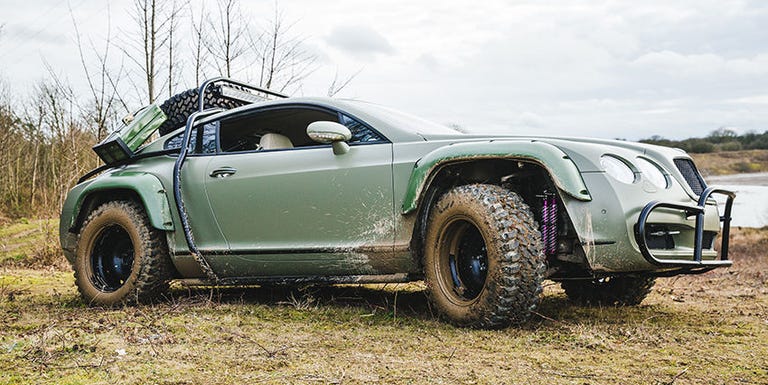 The suspension was jacked up three inches. The stabilizers, air suspension, front and rear wings, and arches were all significantly modified. It features a custom spare wheel on the roof, a custom skid plate at the back, new rear light bush covers, four Hella LED lights, a specially made roof rack, and bespoke 20in wheels with 285-section 'high-speed' all-terrain tires.Even the exhaust has been tuned, "for better sound and more power". Mirrors and grille? Matt black. Because of menace.
There's been no tune to that engine, but none needs doing. It's still a 6.0-litre W12 unit, pumping out a solid 552bhp and 650Nm of torque. This is matched to a Torsen-based permanent four-wheel-drive setup, and – in the regular, non-apocalypse-ready Conti GT – capable of 0-100kph in 4.8s and a top speed of 316kph.
To be honest, we don't care how fast this thing is to 100kph. Nor how it handles. Nor how fast it is on a restricted road or runway. Because LOOK AT IT. It is superb.