For the first time is almost six years a Tata Motors car has entered into the league of India's top ten best-selling cars, a coveted list earlier dominated by only Maruti Suzuki and Hyundai.
Compact hatchback Tata Tiago became the tenth largest-selling car in India in January beating its competitor Maruti Suzuki Celerio and the Renault Kwid. Tiago ended last month with sales of 8287 units, nearly 9 percent higher than the Celerio, which sold 7641 units during the same month.
The last time a Tata Motors car made it to the top ten list was when the mini car Nano clocked sales slightly in excess of 10,000 in 2012. The feat comes at a time when Tata Motors is bending its back to regain market share.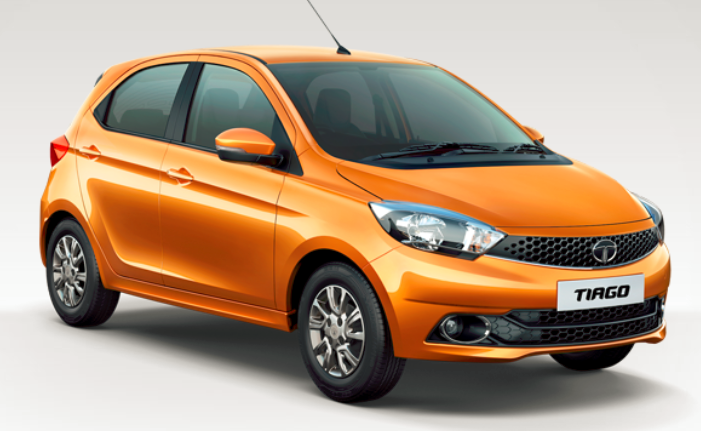 From a slow starter soon after its launch in April 2016 the Tiago has become one of Tata Motors' best-selling cars of all-time. The model now contributes slightly over 40 percent to Tata Motors' overall passenger vehicle sales.
Maruti Suzuki Dzire was once again the leader of India's passenger vehicle segment clocking sales of 22540 units followed by the Alto and Baleno. Three Hyundai models- Creta, Grand i10 and Elite i20 – were part of the top ten list.
The Tiago was also the reason why Tata Motors was able to clock an industry-beating growth of 55 percent last month with domestic sales of slightly over 20000, nearly beating rivals Mahindra & Mahindra. Priced at Rs 3.26 lakh the Tiago is the entry hatchback for Tata Motors.
Meanwhile the Tata Nexon has climbed to the fifth spot in the best-selling utility vehicle rankings beating Honda's crossover WRV and the Mahindra compact sports utility vehicle TUV300. The Nexon saw sales of 4917 units. Maruti Suzuki's Vitara Brezza leads the pack with sales of 11,300 units followed by the Hyundai Creta with sales of 9800 units in January.