RC's guide to concepts: the Nissan Concept 2020 Vision GT
Ooh. I remember that one. They launched it at the Goodwood FoS, right?
Well, they didn't actually lift the Nissan Concept 2020 Vision Gran Turismo into a trebuchet and fling it in the general direction of Lord March, no. That could have been calamitous.
let's watch the video first
But, luckily for us, Nissan didn't take things overly literally and chose to reveal its virtual supercar to the public at the Goodwood Festival of Speed in 2014.
Virtual supercar, you say?
Indeed we did – the Nissan C2020 VGT (good grief, it's still a mouthful, even as an initialism) is perhaps the most-driven concept car on the planet. Well, kind of.
It's because the Nissan – as many of you probably already know – was designed to appear in Gran Turismo 6 as a part of the 'Vision Gran Turismo' collaboration between GT publisher Polyphony and companies as diverse as Mazda, Nike, and Alpine.
So it's like that Fittipaldi EF7, then?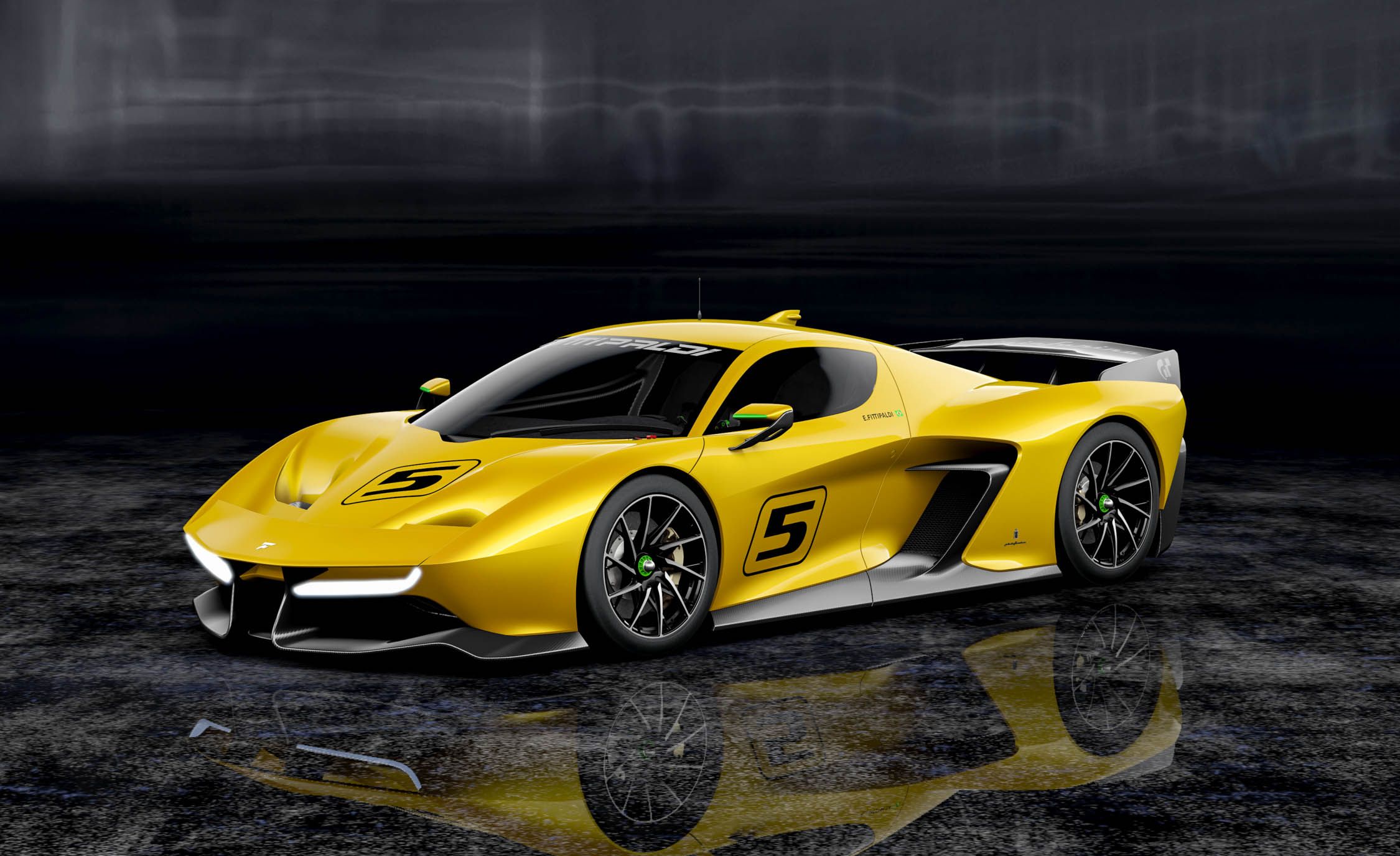 Kind of, except that the EF7 will feature in the upcoming Gran Turismo Sport. But yes, it's much the same idea.
We're keen as the proverbial mustard to try the EF7, which (we're hoping) will be much the same as the concept that debuted at the 2017 Geneva Motor Show.
As for the Nissan C20 VGT, we'd love to say that it's on the cards. However, we're pretty sure that the best we can promise is that you'll definitely see bits inspired by it on the next crop of Nissan-branded hyperspace buttons known colloquially as the GT-R.
I was hoping for some left-field, seemingly-out-of-nowhere greatness like the Lexus LFA.
Something along the lines of a mid-engined supercar, powered by an evolution of Nissan's much-vaunted (and rightly so) twin-turbo V6? Steady on with ideas like that; the mere mention of it is enough to make the office junior mildly tumescent.
There's no doubt in our minds that Nissan could do it, effectively usurping the GT-R in the process. But, apart from an increasingly priapic TG staffer and a few monied Nissan die-hards, who's going to look past the ever-burgeoning crop of 'brand-name' supercars and choose a Nissan?
This, along with the substantial sum it would take Nissan to develop a truly world-beating supercar, is probably why the only wheels it turns in anger are made up of pixels rendered by a PlayStation. Disappointing? Yes. Surprising? Less so.
Also, there's the small matter that the Concept 2020 VGT is front-engined.
Yes, noticed that too, did you? It's true; the Vision GT (aha, now there's a name) is front-mid-engined, much like a Lexus LFA or Ferrari 812.
So, in that regard, you could consider it the ultimate expression of the Nissan GT-R, from its twin-turbo V6 and 4WD system to its 2+2 cabin. Taking beyond the standard (if such words are even appropriate) GT-R brief is the addition of a hybrid system with three electric motors, as well as active aero and suspension.
Any word on its performance?
Well, it is chuffing fast in Gran Turismo, with many performance points to its name.
Translating that out of ones and zeroes and into the real world? Well, Nissan's got the form. Let's consider that a non-hybridised Nissan GT-R has 565bhp, does 0-60 in half a heartbeat and can devour cars that cost twice as much.
And let's now add many hybridized and activated things. Sound good? Thought so.